Newsletter
JCHRMA Newsletters
Board Meeting Minutes
Previous meeting minutes are available.
Please contact any Board Member to receive it in a format you prefer (email, fax, mail).
Potpourri
August 2015 Summer Program- Bob Gregg from Boardman & Clark Law Firm gave a wonderful presentation on how to handle workplace investigations. He provided real-world examples and discussed the rights and responsibilities of both the employee and employer. Bob also provided tips on how to best contact both the subject of an investigation and any witnesses, along with best practices for preserving evidence and writing documentation.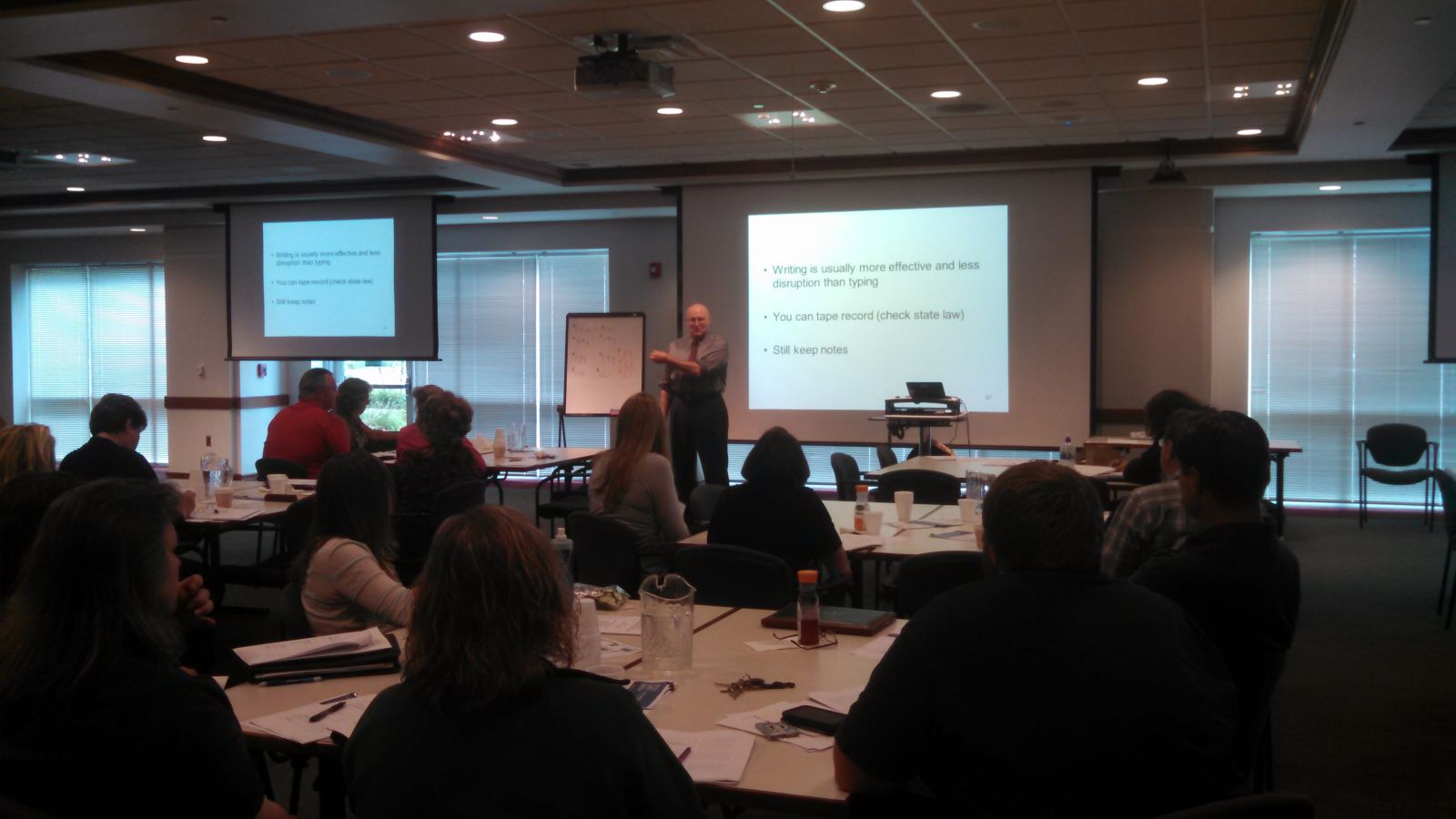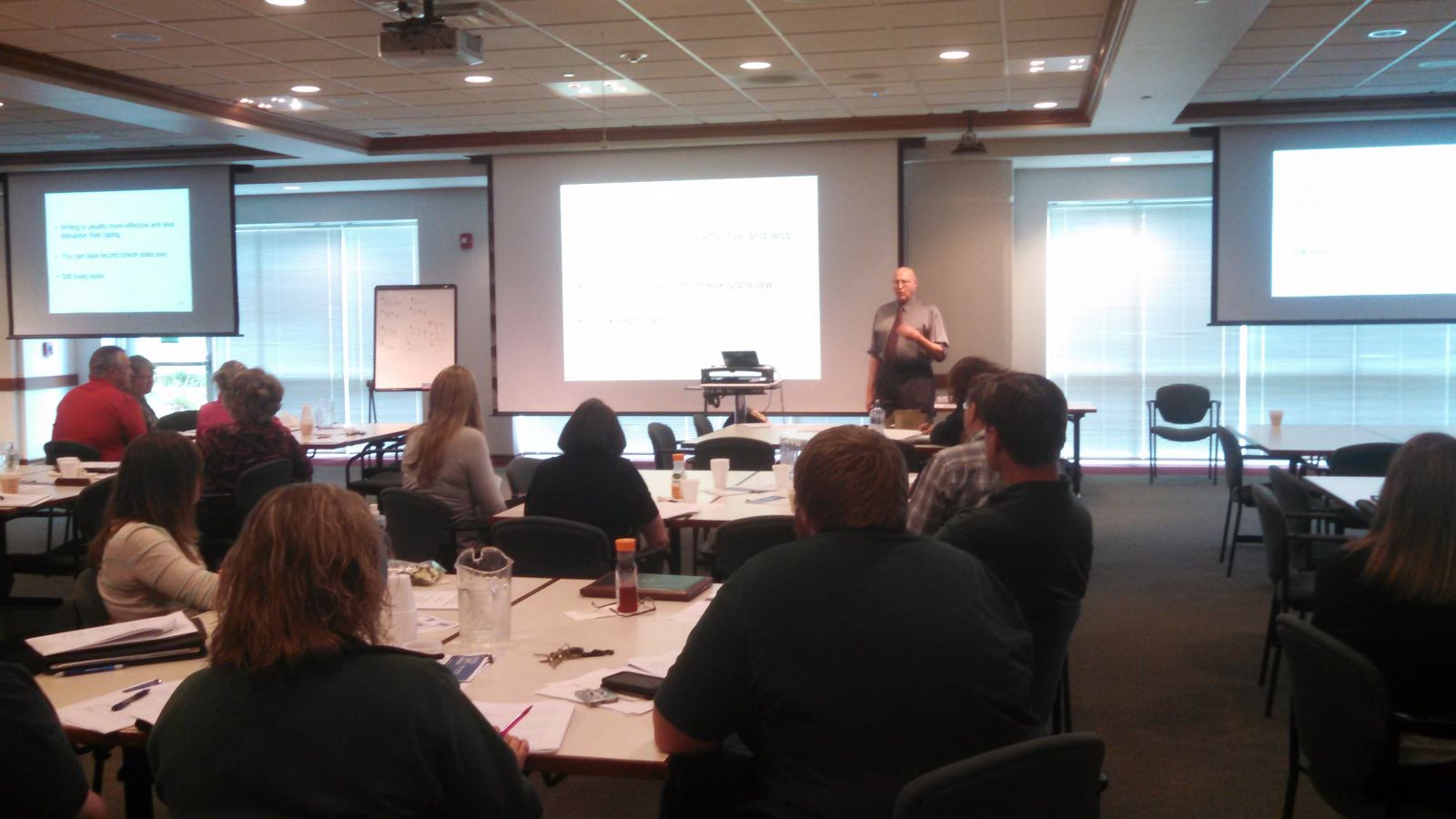 November 2014 - Our President, Melissa Reinwald, and Programming Chair, Mack Lane, attended the 2014 Volunteer Leaders' Summit in Washington, D.C. Mack was able to find JCHRMA's name posted on all SHRM chapters who were able to become a Preferred Provider for the new SHRM certification! Congratulations to our chapter, as well as Louise Gratton for making this possible!
November 2014 - Alonzo Kelly hosting the JCHRMA/UW-Whitewater Joint Chapter Event. Alonzo had a great way of reminding us that 'The Problem' is not always clear, unilaterally agreed upon, nor always a problem. Remember to give yourself permission to be amazing, talk on purpose, take two seconds to think before you act, and formulate a plan not to lose the Red Ball!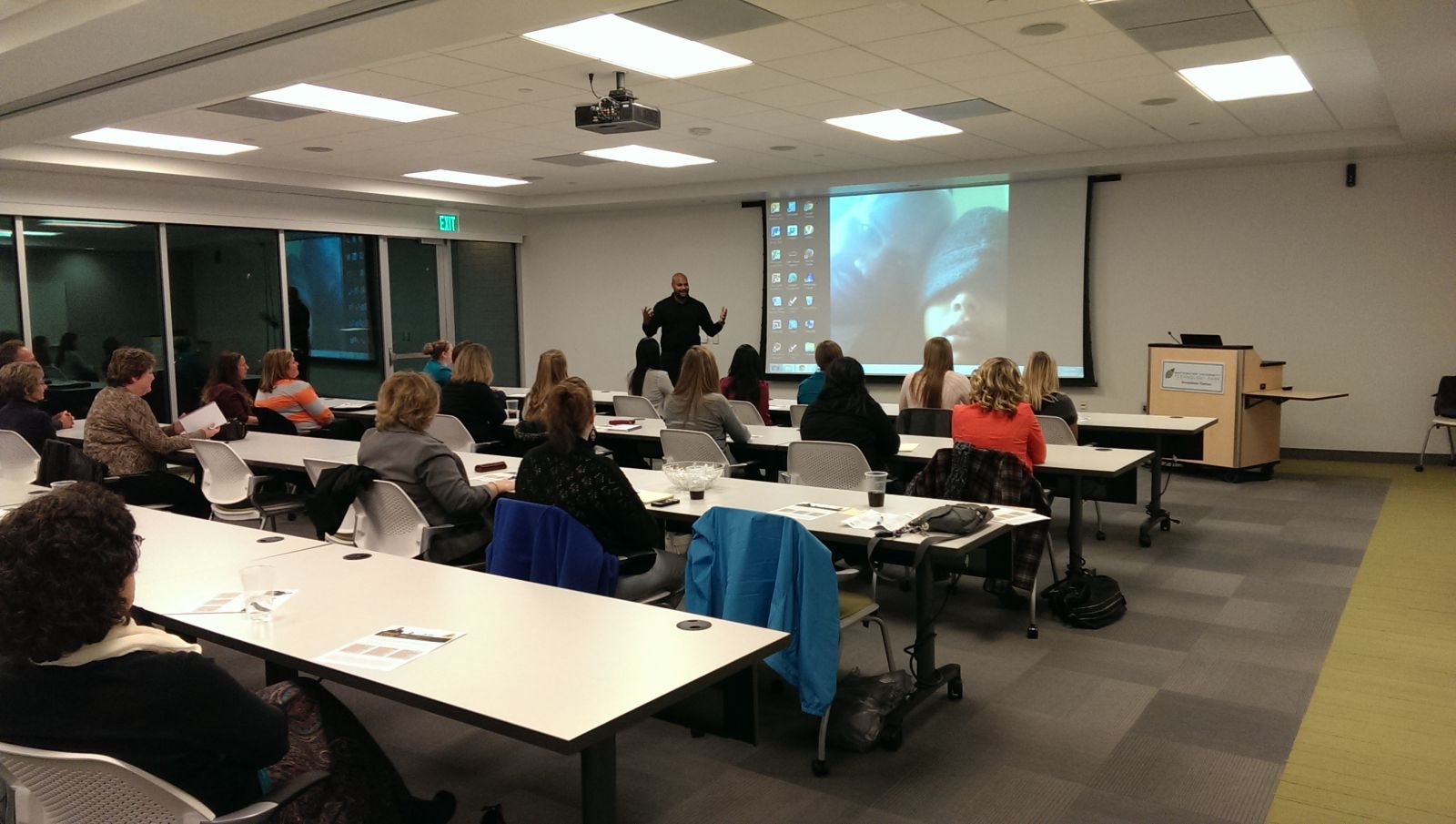 January 2013 - Bob Gregg hosting the JCHRMA Annual Legal Update. Again, another interesting update in what's happening in legislature in the federal and state arenas! You can keep abreast of trends by reading Bob's Monthly Legal update. Check them out under the "Services" tab and each update will be at the lower part of the page.